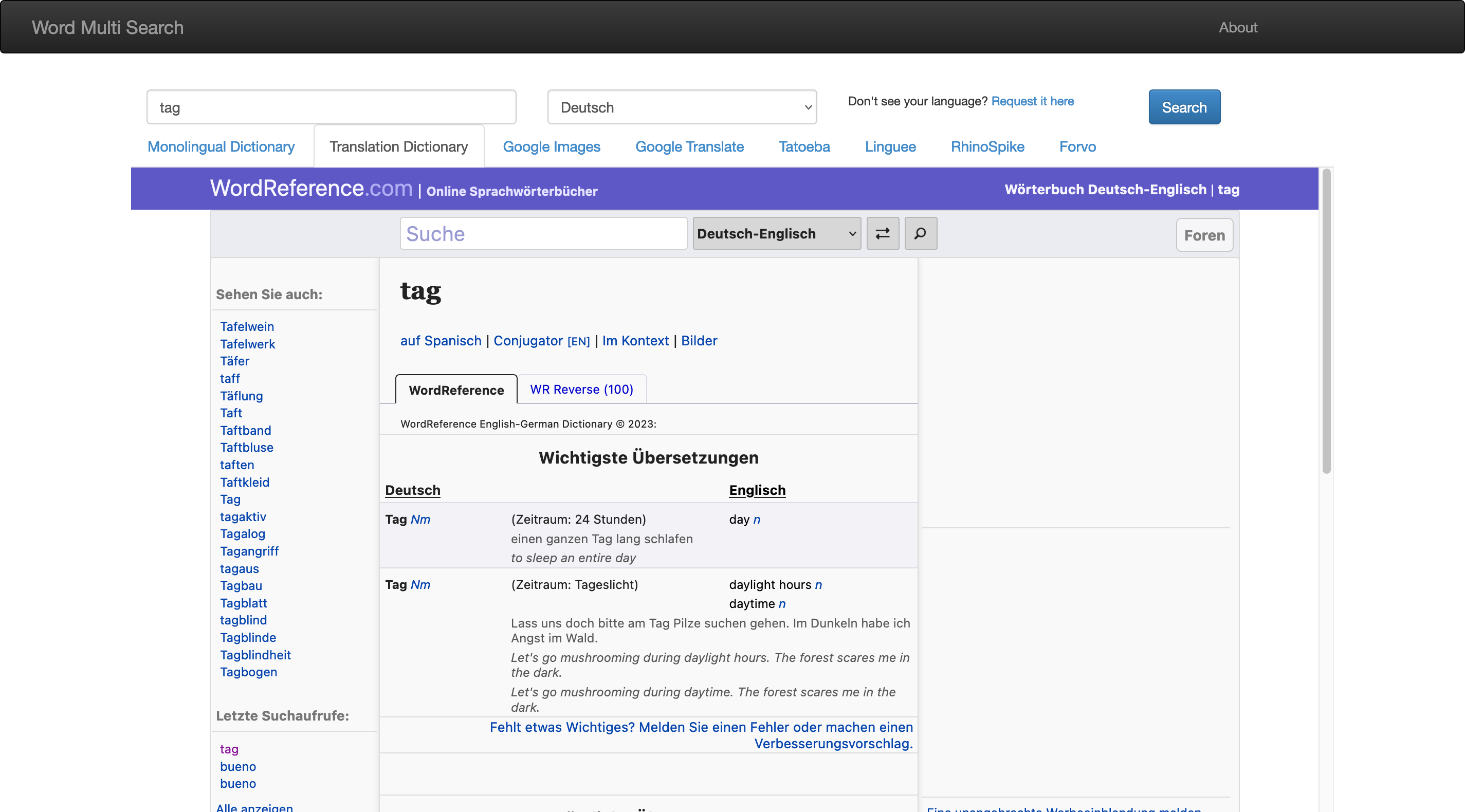 In 2014, I wrote a quick static site to help speed up the process of making flashcards in the way suggested by Gabriel Wyner in his book Fluent Forever. Gabriel wrote a blog post on automating your searches, but his method required some software that I did not or could not use, for some reason I've since forgotten.
Word Multi Search is located at https://wms.peterextexia.com and it allows you to search for a word in a foreign language, and depending on the language, it will give you a result on several sites at once:
A monolingual dictionary (one that native speakers of the language would use)
A translation dictionary
Google Images (using the localized version for that language)
Google Translate
Tatoeba (a site with example sentences containing the word)
Linguee (another example sentence site)
RhinoSpike (audio recorded by natives using the word)
Forvo (another audio site, but just individual words instead of longer text)
Word Multi Search is open source and can be found on GitHub.