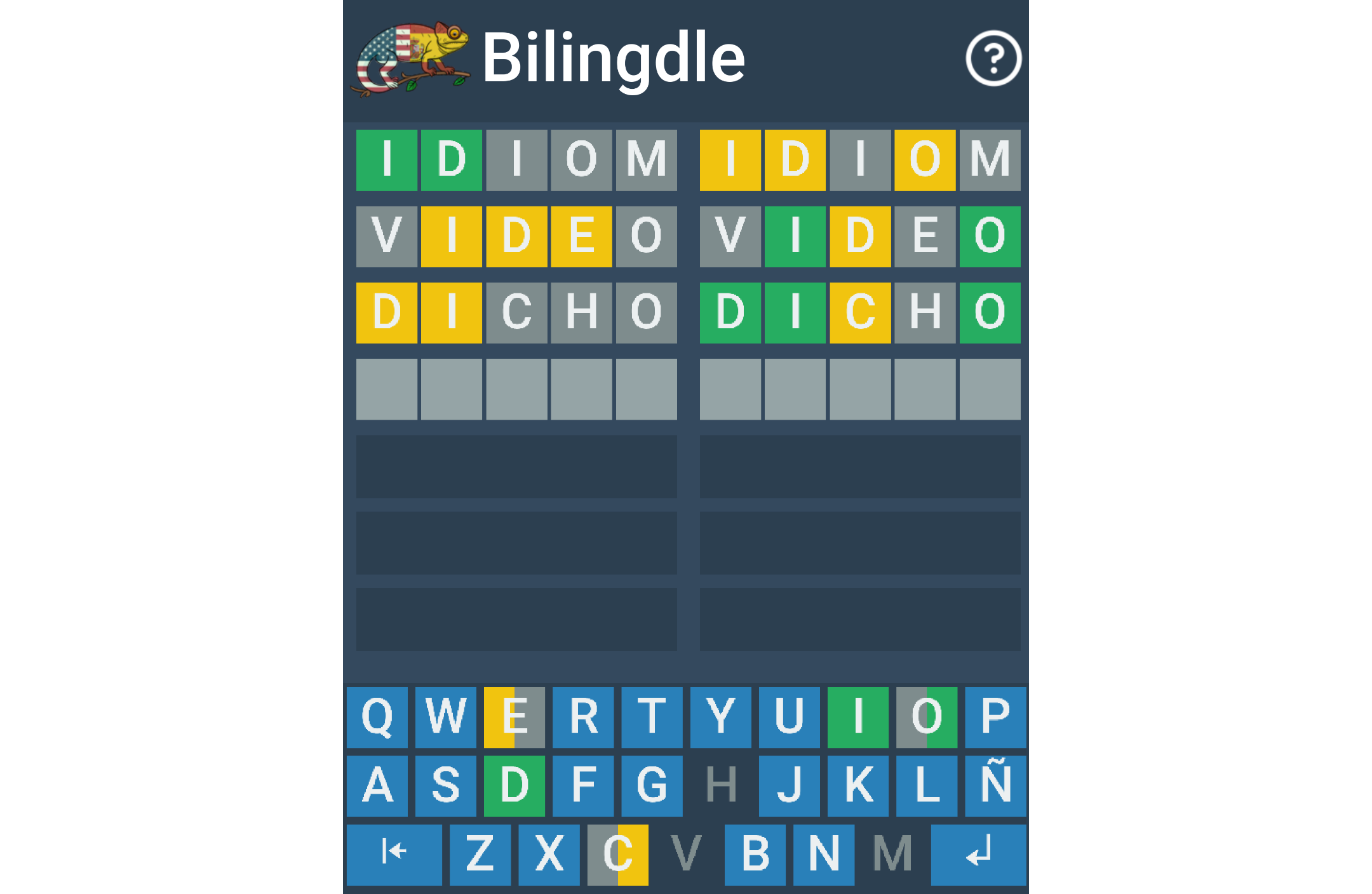 I first learned about Wordle in early 2022, and like so many others, I started to play daily. Eventually I discovered Quordle, which is like Wordle but with 4 words at the same time, and that became my daily game. It also has a practice mode which lets you play as many times a day as you like. I thought it would be great to play a daily game like this to help me keep up with my Spanish. I found a version of Wordle in Spanish, and even tried Quordle's Spanish version, but I found these difficult to stick with. I felt like some of the words that were being selected as the answers were often obscure.
In December 2022, I had the idea to make my own Wordle-style game that would be a bilingual version where you try to guess an English word and a Spanish word at the same time. That game is called Bilingdle.
I am writing it using the Godot game engine, which is likely overkill for this project, but I wanted to learn it for use in future game jams.
Bilingdle is free to play online at https://bilingdle.com