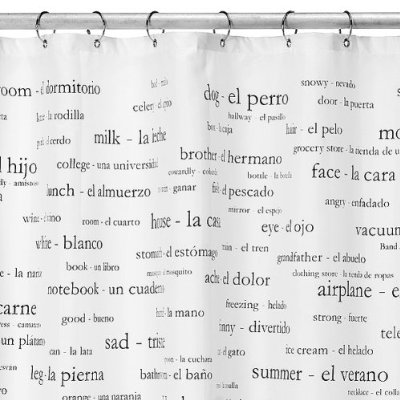 This post was originally posted on Babelhut.
It is said that the best way to learn a foreign language is through total immersion. So why should your shower be any different? Someone who was Christmas shopping for me found this wonderful shower curtain, which contains 250 Spanish words and their English definitions. It's also available in French.
Honestly, I'm awestruck.
Have you seen other odd language learning material? Leave a comment to tell us about it…